Get the Best
Teeth Alignment Treatment in Aurangabad
Teeth alignment treatment can be done in multiple ways – you can get a brace or you can go for cosmetic surgery. The good thing about braces is that they are a lot cheaper and have fewer risks than surgery. On the other hand, teeth straightening surgery can provide a quick and permanent cure.

In the hands of an expert dentist, there is a minimal risk of being afflicted with permanent damage in surgery. This is one of the primary reasons why our patients place so much trust in us. At Dental Excellence, dental alignment treatment is hardly any trouble at all.
Concept:
Braces are attached to natural teeth in order to rectify misaligned teeth and improve the smile of the patient. Bracket teeth braces are some the most popular braces worldwide. The brackets are small pieces of square-shaped metal that are affixed by an orthodontic band or by using a chemical glue.

A person's smile says a lot about them and we realize that fully well. At Dental Excellence, we make it a point to show our patients the digital representation of their final outcome to their teeth alignment treatment. This way, you can choose our services without any nervous misgivings. Getting braces also cost a lot less than teeth straightening surgery.
Recommended

in…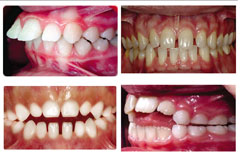 Spacing in front teeth
Crowding in front teeth
Pro-clined front teeth
Compromised smile
Standard Protocol Followed at Dr. Jadhav's Excellence Dental Solutions for 100% success of Dental Implants…
For Stunning results on designing an ideal / perfect smile we have installed Digital Smile Designing System from Italy.
We provide special Colgate oral hygiene kit during treatment for maintenance and cleanliness of oral cavity.
We utilize high end Orthodontic Braces from USA to minimize discomfort of patient without compromising the results.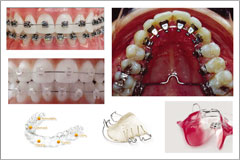 Fully Metallic Braces
Fully Ceramic Braces
Lingual Braces
Clear Aligners
American Orthodontic Braces: Self aligning Braces
Functional appliance
Permanent Retention Plate
Bracket Teeth Braces - Average Cost and More
One of the primary factors that nudges a patient into opting for a dental clinic is pricing. We try to make the teeth alignment cost affordable and minimal. Just because we use premium equipment on your teeth does not mean that you need to pay through your nose!

Teeth braces cost a lot less, but the results manifest over a much longer period of time. The primary thing about our services at Dental Excellence is that we operate in complete transparency. Our mission is help rid the world of oral diseases and make a positive impact on our patients' lives. Help us help you through your tough times.
---
Patient treated

at Dr. JADHAV'S EXCELLANCE DENTAL SOLUTIONS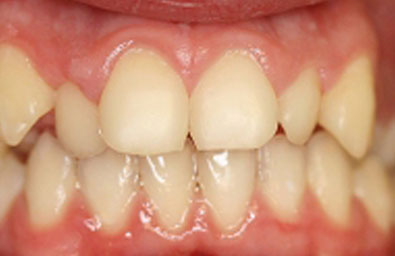 Before
After
I really needed a dentist that I could trust. I was so satisfied with the new appearance given by Dr. Jadhav to me by orthodontic braces. The braces were really comfortable and effective. The Autoclave and the technology that you see inside the dental office along with the dentist chair were out of this world. Loved to talk with Dr. Madhuri, and the rest of staff there, they are so friendly and caring, about your well being so much.
Miss. Khitija W.