Consult the Best
Smile Design Specialists in Aurangabad
Smile design specialists take care of the overall aesthetic of the patient's smile and are in huge demand by many. Cosmetic imperfections are the biggest place for people's insecurities and smile design treatment alleviates just that – insecurity.

A smile makeover clinic makes it possible for people to reshape the way they look. There are lots of ways to go about it, but at Dental Excellence Dental Clinic, we offer a digital design for our patients first. We offer the best smile design dentistry services in Aurangabad and make sure to put forward our best effort.

Our smile design center is the best place to start for people who are unsure of their needs. We know that the right smile can open a lot of doors for you. So, there is no need to worry – our superbly qualified smile design specialists will take care of everything for you.
What makes for a Great Smile Design Clinic?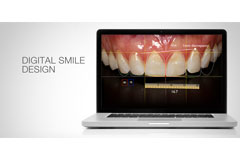 Smile design dental care is a burgeoning industry in India and as more people turn towards Social Media influencing and the Indian Film industry, the more important it will become. At Dental Excellence, smile makeover treatment is a breeze. Showcase your inner beauty and boost your confidence with our treatment.

Whether you have a cracked tooth or a misaligned jaw, our dentists have you covered. The smile design dental cost varies from person to person because every individual has different needs. The smile makeover cost is, of course, a major factor that plays into the patient's consideration. This is why we strive to make sure that our patients do not have to pay a premium value to get premium treatment.
Know Everything about Digital Smile Design Costs
In some cases, smile design is not so much about boosting the confidence as it is about regaining it. Regaining your confidence is priceless, but at Dental Excellence dental clinic, we make every effort to be affordable. Our digital smile design cost depends entirely on the final design, as does the time period for the treatment.

Customize your smile right down to tooth length, shape, and color with our expert services. As always, we recommend that our patients go through our testimonials from other patients in the digital smile design clinic. This will give you the confidence to join our mission to improve the world, one smile at a time!
Recommended

in…
Spacing in front teeth / Teeth Alignment
Staining of front teeth
Discoloration of front teeth
Extreme Yellow / Brown teeth
Cracking / Fractures / Small teeth
Gummy Smile
Crowding in front teeth
Compromised smile
Dental Braces
Teeth Straightening Surgery
---
Standard Protocol Followed at Dr. Jadhav's Excellence Dental Solutions for 100% success of Dental Implants….
Dr. Jadhav took training of Digital Smile Designing from Italy in 2012.
For Stunning results on designing an ideal / perfect smile we have installed Digital Smile Designing System from Italy.
We do diagnostic wax mock-ups with Renfert waxes for Patient education.
For precise & accurate measurement of Implants we have installed 3M Pentamix 3 from USA, which is automatic machine ideal for impressions. Pentamix 3 from 3M is the fastest Automatic mixer in the universe.
For Direct Smile Designing by using Composite Material we have Ultra-dent U readymade shells for more precision from USA.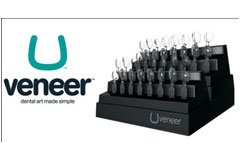 For Crown Preparation we have Special Bur kit from Shofu.
We have Special cements Vario-link from Ivoclar for precise fitting of crowns / caps over natural teeth.
We have
International lab support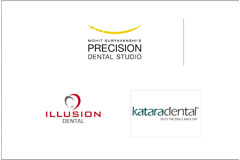 Precision Dental Studio (Mumbai)
Katara Dental Lab (Pune) &
Illusion Pvt. Dental Lab (Mumbai)
They provide us world class super structures which are more natural looking & durable for our dear clients.
Smile Designing Options

available at Dr. JADHAV'S Smile Studio
Smile Designing by Porcelain Laminates
Smile Designing by Composite Laminates
Smile Designing by Porcelain Veneers
Smile Designing by Composite Laminates
Digital Smile Designing by Porcelain Thineers
Digital Smile Designing by Composite Thineers
Dental Jwellery by Diamonds
Dental Jwellery by Gold
---
Patient treated

at Dr. JADHAV'S EXCELLANCE DENTAL SOLUTIONS
Before
After
To my favorite dentist, Dr. Jadhav Vivek. Thank you for giving me my smile back!
Dr. Jadhav is the best in dentistry. He has a great team of family and staff. They are all top of the line professionals, with superb workmanship, artistry and state of the art equipment. He has Hi-Tech equipments and digital smile designing software to achieve a beautiful smile, which goes hand in hand with that perfect smile that I now have. Dr. Vivek has transformed all of my front ugly teeth into a beautiful smile.
Mrs. Meenal. P.